Women's Christmas Party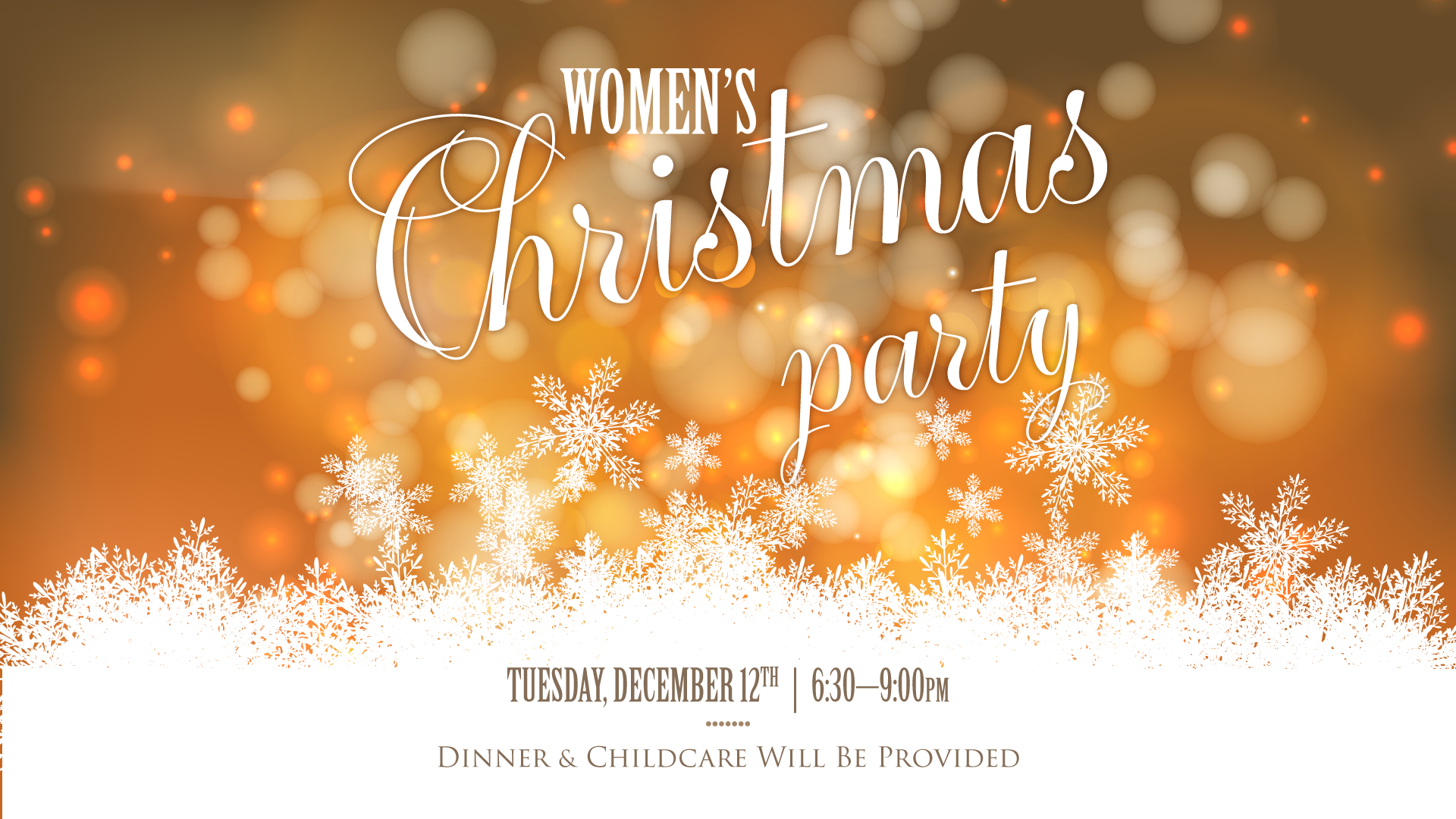 "PEACE AMIDST..."
This season is busy and one filled with so many tensions. Our schedules, attention, and emotions are pulled in different directions often leaving us feeling chaotic and empty. The true meaning behind this holiday season begs us to slow down and remember that God is with us offering a peace that transcends our schedules, holiday preparation, family tension, grief, joy, and holiday parties. He is near and we simply need to take a hold of the Peace only he offers.
We want to invite you to a special night to help you refocus and find PEACE AMIDST whatever circumstance, schedule, joy, or grief you may be experiencing. On December 12th from 6:30-9:00pm we would love for you and your friends to gather around the table with us for a catered dinner and a night filled with conversation, laughter, and, of course, Peace. The cost will be 20 dollars a a seat or if you would like to bring a friend, you can purchase two seats for $35 dollars. And lastly, for those of you who want to invite your entire circle of friends you can purchase a table for $135 (8 seats). Childcare will be provided. A portion of the proceeds will go towards the Hope Center, a low priced market that allows families to shop for groceries.
If you are interested in a scholarship for this event, please email Connie@communitycovenant.org
Attendee Types
$20

–

1 seat

$35

–

Two seats - I want to bring a friend

$135

–

I want to bring a table of friends- 8 seats

$0

–

Guest - ticket purchased by host